INRA – 2014
Vallery Castle – 2014
SEFTIM China – 2015
CIREST – 2016
National Golf– 2017
LAFARGE – 2017
Moorea Green Pearl Golf – 2018
Clean-Kong by ERYLON  – 2019
2020 – 2021, an operation is planned on an emblematic monument of Portugal but the Covid has been there …
And in 2022? if you are interested contact us.
In addition to our daily work for lightning & surge protection and EMC studies and inspections, we are involved at SEFTIM in the development of the associated technics as well as in people's protection.
People protection is the basis of our work and it is the first thing we are looking for in our studies. In addition, people need to be protected in their daily and leisure activities and this is why we are participating actively to the French Association Protection Foudre (APF – http://www.apfoudre.fr/ ). APF web site includes a free simplified risk assessment tool for people to determine the risk level of their house or flat. SEFTIM also distributes a comic strip on how to protect against lightning, dedicated to children.
Regarding technical development, SEFTIM performs and supports research and mainly practical research to improve or facilitate lightning & surge protection. This is detailed in our publications that can be found for most of them with free access.
To help organizations determining what is their lightning risk level and using appropriate and efficient lightning & surge protection measures we have developed the SEFTIM SOS Lightning to answer to technical questions that professionals may ask. It can be contacted by email at Sos-lightning@seftim.fr.
We are also performing since 2014 free studies for architects, public administrations or institutes, associations, national heritage owners etc. under the format of a technical sponsorship. This is mainly dedicated to organizations that are not fully aware of lightning & surge protection possibilities or that have limited budget. A typical case is the performance of lightning risk assessment to help organizations to know if they need to consider lightning risk or not and what is the level of risk.
Should you be interested by this technical sponsorship you can contact us at sponsor@seftim.fr.
To be eligible to this technical sponsorship you have to understand that:
The study is based on data provided by you.
This study is only a preliminary study that cannot be used directly as a technical specification for installing lightning & surge protection mitigation measures
There is no travel included to your site except if this site is located at less than 50 km (30 000 miles) from one of our SEFTIM worldwide site and that it can be reached by usual ground transportation means.
A summary of this work will be posted on our website
This doesn't apply to industry or sites for which local regulation, impose a detailed and official study, except particular cases studied on a case by case basis.
SEFTIM is an independent design office that propose technical solutions but does not propose materials, installations or brands.
If you do not want to be listed in this section, please contact us at sponsor@seftim.fr.
INRA – 2014
French National Institute for Agricultural Research, INRA is Europe's top agricultural research institute and the world's number two centre for the agricultural sciences. Its scientists are working towards solutions for society's major challenges.
SEFTIM performed a lightning study for INRA, near Nancy (France) to protect an equipment placed on a 20meters pole in forest (several anemometers connected to acquisition exchange, solar panels, weather equipment, …) going over the canopy by at least 5 meters. After risks estimation, the solution was mainly constituted by surge protective devices, shielding and using a simple lightning rod to protect the higher equipment.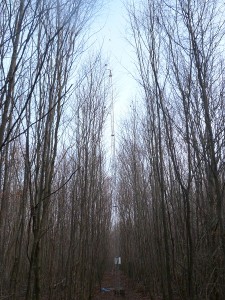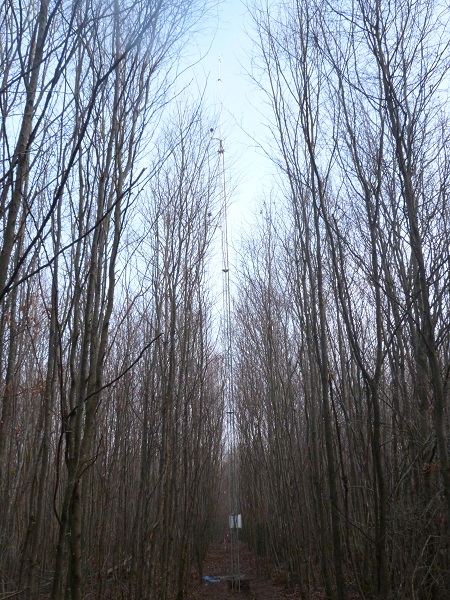 Vallery Castle – 2014
The Vallery Castle, or castle of Condé, is a Renaissance-style castle protected by a medieval wall, which is located in Burgundy-Franche-Comté. Vallery and its castle. Its origin dates back to Jehan de Vallery who, at the side of Saint Louis, made the siege of Damietta in Egypt during the 7th crusade.
The Vallery Castle, which is privately owned, has considered restoration work on a tower. As part of this project submitted to the agreement of the French National Architects, raised the question of the lightning protection of this tower and more generally of upgrading the lightning protection of the site for the buildings of the Castle which have an architectural or historical interest and that, because of their height, will be more easily impacted. The lightning risk analysis was carried out by calculating the risk for the persons (personal, visitors) and also the specific risk for national heritage buildings.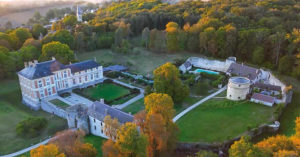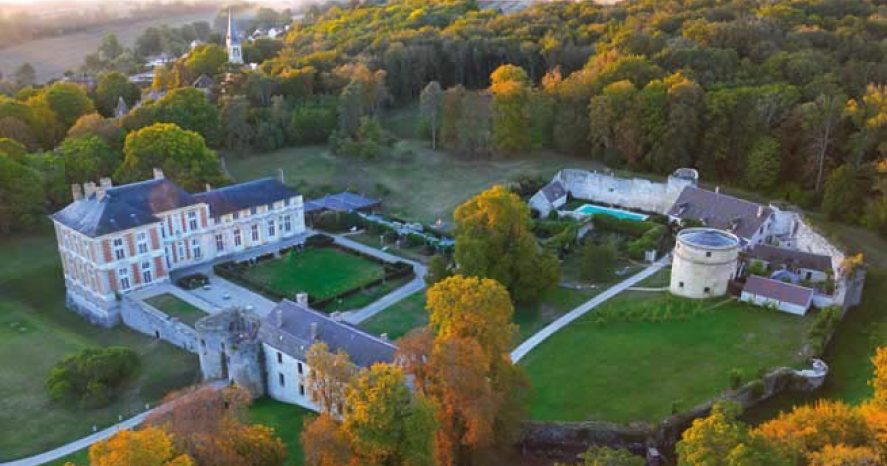 SEFTIM China – 2015
The Potala Palace, located in Lhasa, is listed on the UNESCO World Heritage List.
SEFTIM China has been contacted to give an advice on the possible lightning protection of this palace of thirteen floors. Roof is mainly made of gold and partly of zinc with relatively low melting temperature compared to lightning plasma temperature. The roof has a wooden structure and there are many wooden poles inside the structure as well as a lot of flammable material such as books, carpets, electrical circuit and thus lightning risk need to be studied with care. However, the soil is located very far and can be seen only on the back side of the Palace. Making an earthing system for the lightning protection will be a challenge and the distance between lightning rods and earth will be long leading to large separation distances.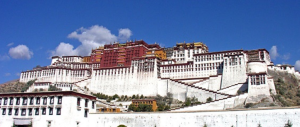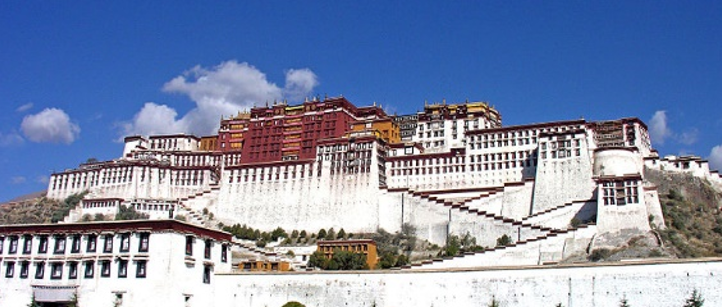 CIREST – 2016
The Cirest, Community Intercommunal Réunion East, is a Public Institution of Inter-municipal Cooperation. It brings together 6 communes of the East of La Reunion. Cirest is the largest territory in La Reunion. It covers 73,721 hectares. 60% of the National Park is on the territory of Cirest.
The Cirest raised the question of the interest of a lightning protection of office buildings which also include photovoltaic installations on the roof. Especially, the question of the extension of the lightning protection of these installations arose since PV SPDs were already installed.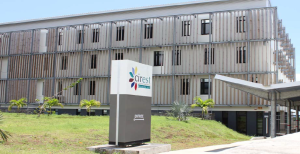 National Golf– 2017
The Golf National facility is located in the town of Guyancourt and covers an area of 139,000 m².
In order to estimate the lightning risk for people (employees and golfers), a lightning risk analysis was carried out and focused mainly on the Club House, the technical building and technical services and various ancillary buildings. As for many golf courses, appropriate prevention and associated warning procedures are already present.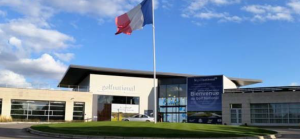 LAFARGE – 2017
Lafarge Holcim is the world leader in building materials and solutions for masons, builders, architects and engineers around the world. The Group produces cement, aggregates and ready-mix concrete. The group develops innovative construction products and solutions, marked by a strong commitment to sustainable development.
A Lightning Risk Assessment was performed for the Lafarge site in Port-Louis Mauritius.
Reminder: for many industrial sites, most of the structures are self-protected against direct lightning: this means that the level of risk is too low to require the use of a lightning protection system. But for most of the structures, it is beneficial to install SPDs or coordinated SPDs: in such a case at least two SPDs are needed, one for equipotential bonding (to avoid fire and severe damages to the structure) and one for protection of equipment.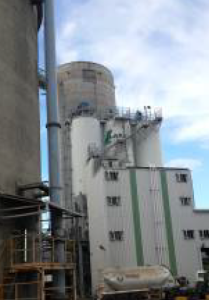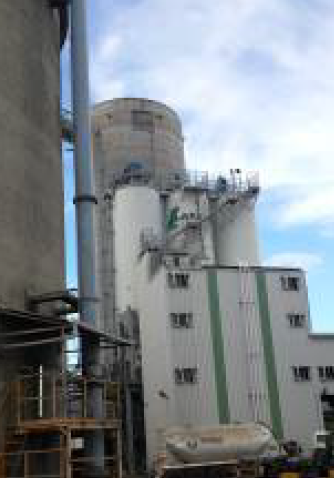 Moorea Green Pearl Golf – 2018
Naturally gifted with a peaceful and welcoming spirit, this 18 holes golf matches the blend of idyllic landscapes and variety of challenges between see and mountain. The Green Pearl Golf Course also offers a Golf academy for the youngest with professional lessons for the novice.
Like many other golf courses in the world, it is interesting to know if protection of people (employees and golfers) against lightning strikes is necessary. In this context, the lightning risk analysis focused on the Club House and a technical building and gave a level of risk for each structure.
Reminder: for golf courses, the protection of people outside structures is generally taken into account by alerts in case of stormy periods.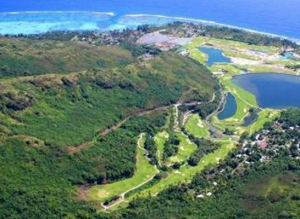 Clean-Kong by ERYLON – 2019
Clean-Kong is a cleaning co-worker, hanged from the roof, offering a continuous green cleaning process and providing safety and efficiency for high rises and smaller buildings. The robot is hung by its umbilical cable from the hoist seated onto the roof. This special hoist controls the speed of the robot whilst the robot takes care of the cleaning and window crossing. Thanks to extra low water consumption, the robot carries it's clean pure water into its tank and store the wasted water into a second dedicated tank. https://www.erylon.com/
A demo of the robot in action can be seen at https://www.youtube.com/watch?v=T0C21pypjr8
SEFTIM has been contacted to give an expert advice onf the lightning risk for the operator and more generally for the system itself and the structure to be cleaned, the hoist being placed on the roof.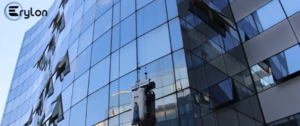 And in 2022 ?
If you are interested contact us.