The now-traditional forum of the APF was an opportunity to bring together the various stakeholders in the field of lightning protection for a day of presentations and debates.  SEFTIM as moderator of the group in charge of the project, presented the progress of the "The lightning protection guide for individual housing" a normative document which should allow a simplified implementation of the protection of private dwellings.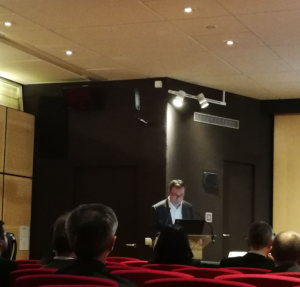 This document gives the principles of realization of a lightning protection installation for the individual housing of less than 500 m² and exclusively for the not dividing dwellings, for the protection against direct lightning strikes as for the protection against overvoltages due to atmospheric origin.
The lightning protection installation must be carried out by a skilled company in the field of lightning protection and having qualified personnel for this type of implementation.
It does not apply to collective housing buildings or services, industrial and agricultural structures.
The document prepared by APF must now be discussed in lightning protection committee (81) of AFNOR before publication.