This year, SEFTIM, in addition to presenting a scientific paper has decided to become sponsor for the XV International Symposium on Lightning Protection (SIPDA).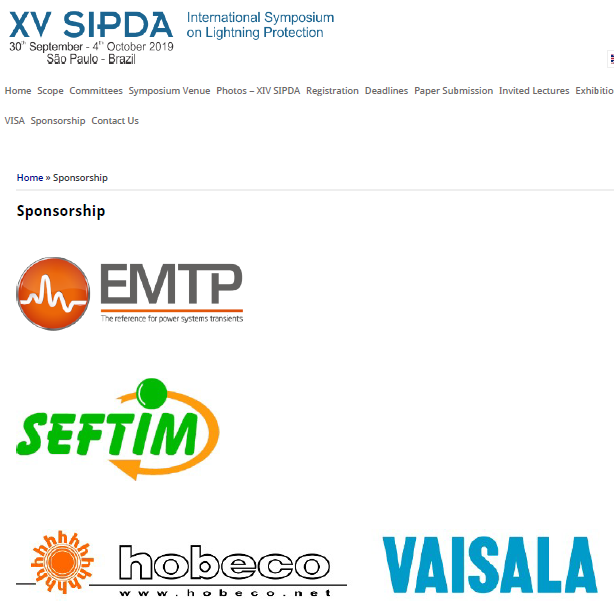 The International Symposium on Lightning Protection (SIPDA) is a scientific event organized every two years that has as main goals to contribute to the discussion and dissemination of innovations in lightning technology. The event covers all lightning-related aspects, including lightning physics and characterization, measurements, modeling techniques, detection and location systems, grounding, protection methods, and accidents and damages associated with the phenomenon.
http://sipda.webhostusp.sti.usp.br/
The event is organized by the Institute of Energy and Environment of the University of São Paulo (IEE/USP) with the technical co-sponsorship of the Institute of Electrical and Electronics Engineers (IEEE) and support of the Federal University of Minas Gerais (UFMG) and the National Institute for Space Research (INPE).